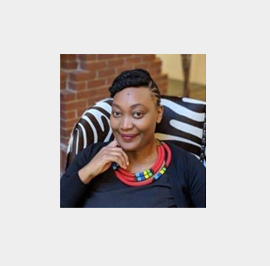 Memory Zonde Kachambwa
Memory Zonde-Kachambwa is a pan-African feminist and social-justice activist. A recognized dynamic leader in movement-building, feminist organizing in policy advocacy and networking with over 18 years' experience developing, managing and implementing programs promoting women and girls rights regionally and globally.
A seasoned cross cultural thought leader and strategist bridging national, regional, global women's rights networks with policy leaders. Has extensive front line experience implementing campaigns policy advocacy initiatives advancing human rights, gender equality, economic justice, sexual-rights and bodily autonomy, transformational leadership, ending violence against women and girls and sustainable development. She is passionate about dismantles and disrupts patriarchy, neo-liberal systems and structures that oppress and deny women dignity.