HISTORY
Formed in 2016, the BRICS Feminist Watch (BFW) is a feminist alliance from the BRICS countries that brings the collective strength of feminist analysis and activism to promote gender responsive and inclusive economic development. The BRICS forum emerged as a voice from the global South, with a vision for a more just, democratic, and equal world. The integration of a feminist agenda of the South into the BRICS policies and institutions is vital to achieving these goals. Therefore, we engage with the forum and the New Development Bank (NDB) to advocate for gender equality in the political economy and development paradigm. The NDB has welcomed BFW recommendations on potential action for the NDB to enhance transparency, accountability, social responsibility, and diversity.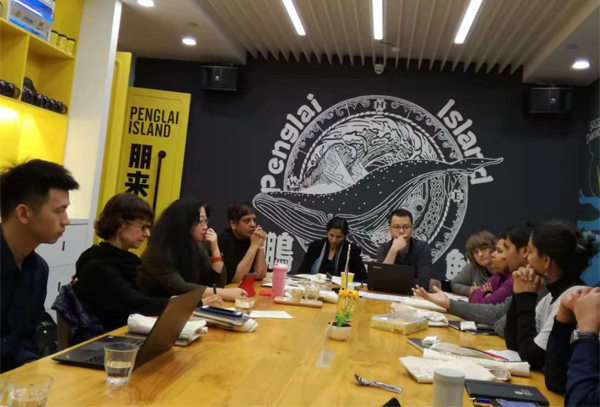 MANDATE
The BRICS Feminist Watch engages in critical feminist analyses to promote ecologically, economically and socially sustainable development in the BRICS countries. Our mission is to challenge mainstream economic development models that are based on extractivism, including women's bodies, labour, and natural resources, and to shift the dominant development discourse towards being more inclusive, sustainable, and just. We are committed to upholding the economic, social, and cultural rights and empowerment of women, and the holistic integration of gender and social equity in the global South. We intend to work with the BRICS governments and institutions, including the NDB, to place women at the centre of the development discourse, and create structures, institutions, policies, and projects to ensure the holistic empowerment of women.
OBJECTIVES
The BRICS Feminist Watch aims to ensure protection and promotion of gender equality and human rights through equitable and sustainable development models. This entails recognition of women as powerful labour market participants and significant development enablers. We will undertake research and advocacy to engender an enabling environment within the BRICS countries which allows for redistribution of unpaid work, and a reduction in barriers and burdens that hamper women's social, economic, and political participation. We will push for policies and mechanisms that foster women's leadership through economic and political empowerment, and for protective legislation at the workplace and in the private sphere. We will promote fair and gender responsive trade and investment policies. We will work towards greater accountability and transparency into the working of NDB through advocacy, project and policy monitoring, information dissemination, and civil society capacity building.